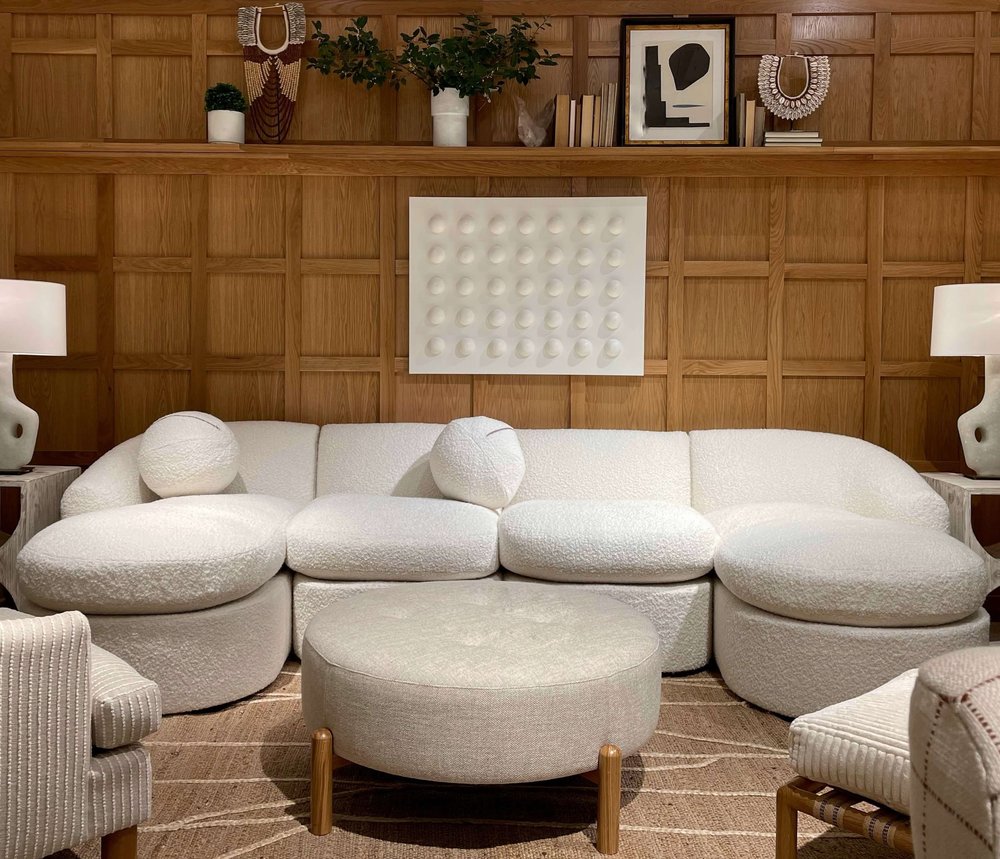 If you are considering investing in furniture in 2023, I'd consider these trends when purchasing. Be sure to take note of what I have to say about curvy furniture. Some may be a more fleeting look and other types might be more timeless.
Here are more trends I spotted at Highpoint Market this fall.
Bouclé fabric is still seen, but not as widespread as the last several markets.

Curves are still a"round". 🙂 80's style

The capsule shape is still coming on strong in all types of furnishings.

Busts or face motifs are still popular.

Multiple or bunching coffee tables and ottomans look like a good idea.

Burl wood furniture seemed more apparent.
Bouclé Fabric Not Seen Quite as much
Bouclé was still used some, but not as much as in the last few markets. I think it is great used in smaller doses. It was nice to see upholstery in fabrics other than this textural white look.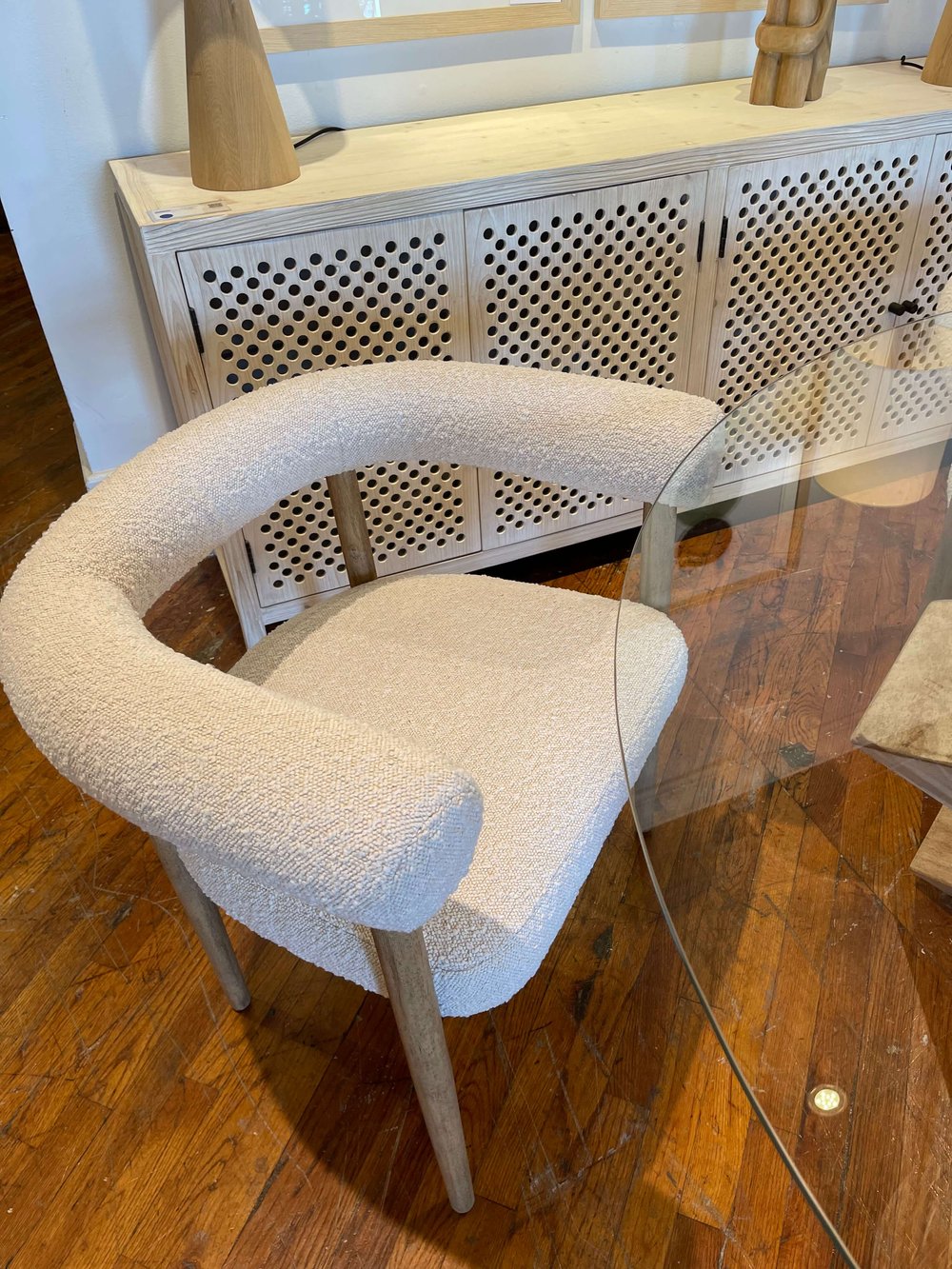 I really like bouclé used in smaller doses in a room. In these spaces it was used on stools, ottomans and pillows. Just enough!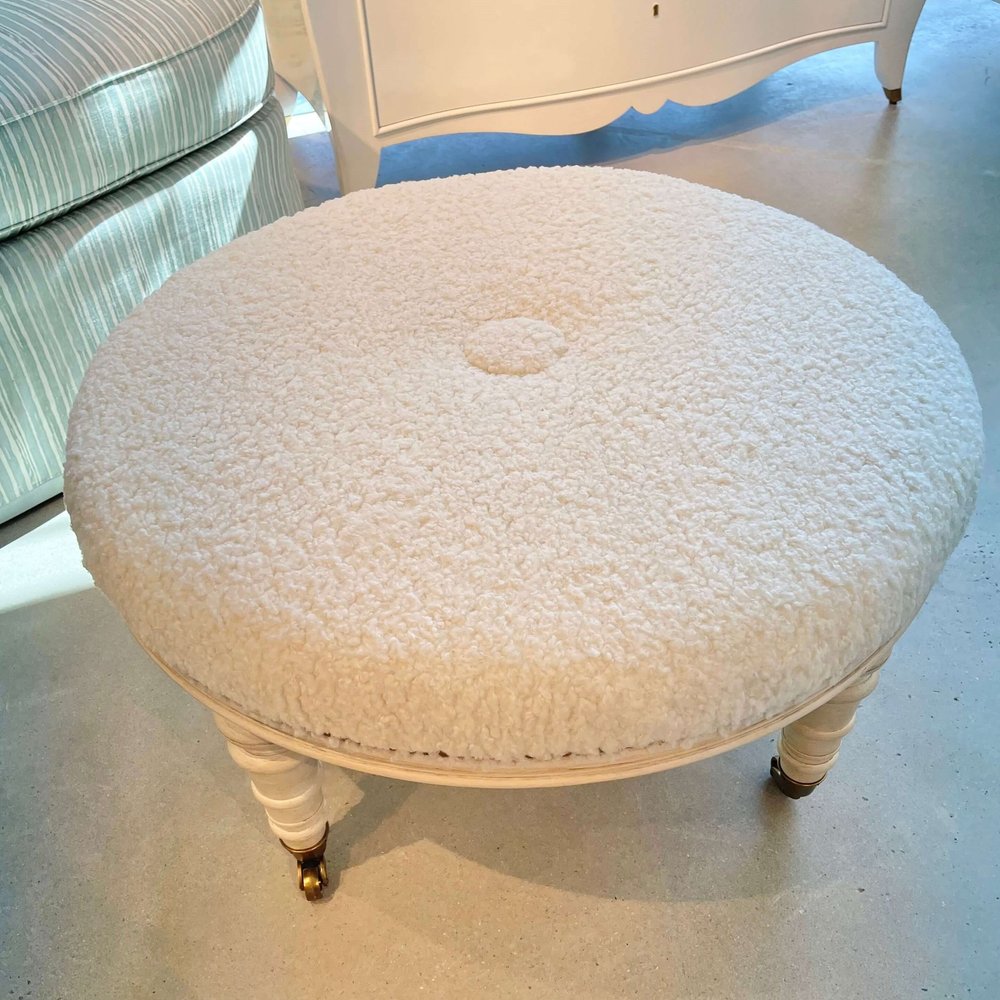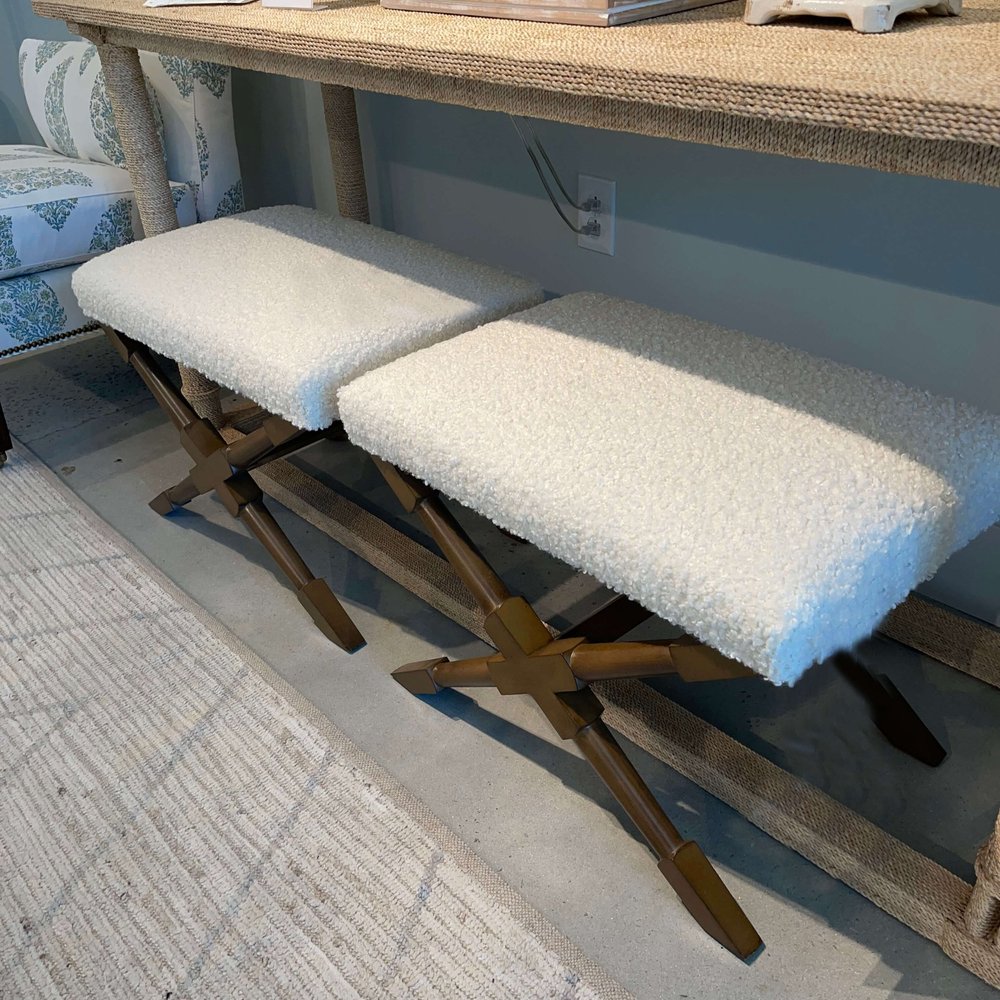 Curvy Furniture is alive and well for now
Every showroom that carries upholstery has a swivel tub chair something like this. I don't see this going out of style in the next 10 years. It is truly a useful piece of furniture and the curves work well with a swivel.
This wavy look console was a new intro in the Artistica showroom.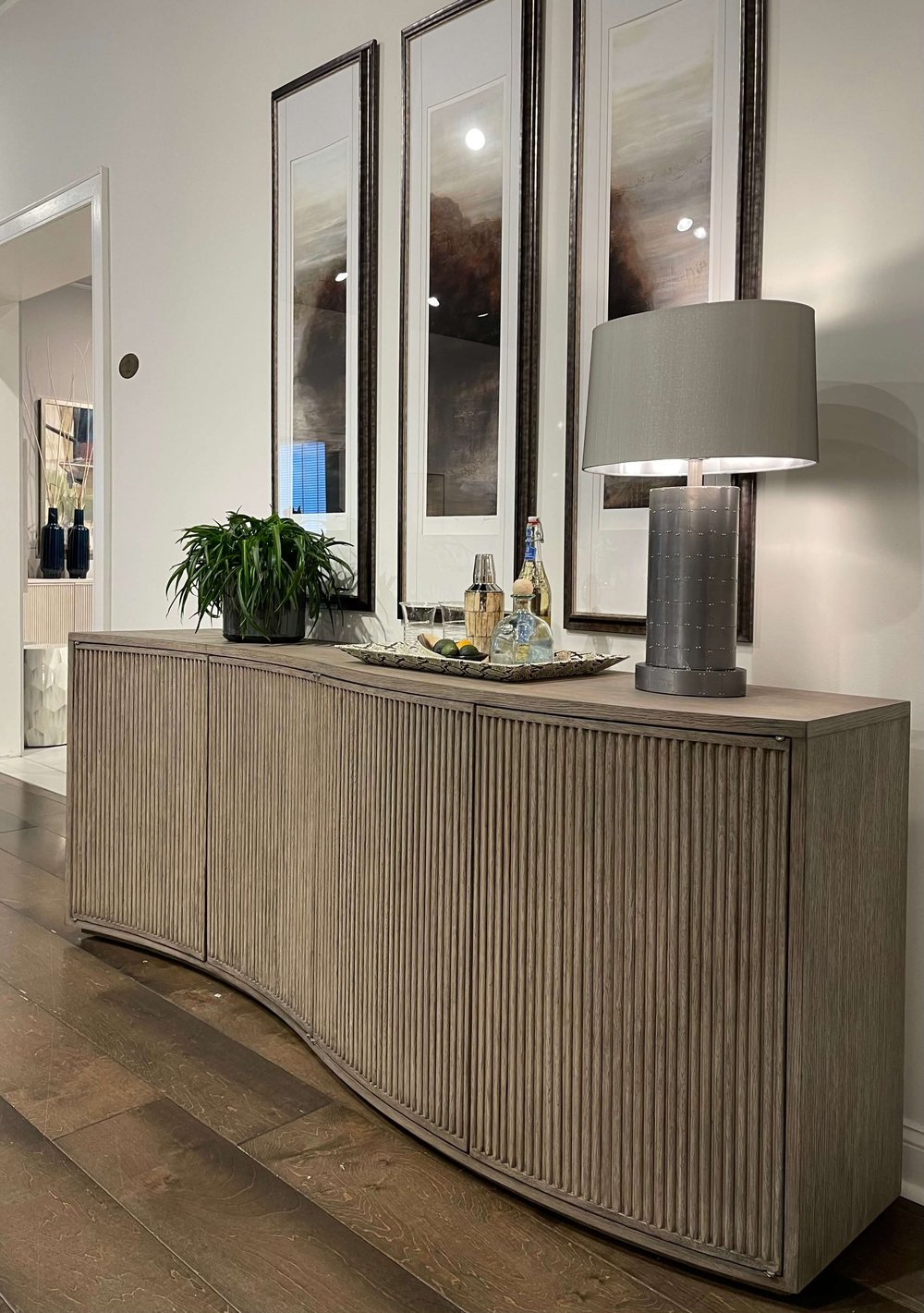 A lot of the more contemporary, large bulbous curves might be out of style in 5 years or look dated, but I think these subtle curves will be timeless.
Capsule Shape is Still Showing up in All types of furnishings
We haven't had enough capsule shape, so I'm here to show you more! I first noted this in my Highpoint trip in 2021 and find this a shape that is very adaptable to many furniture styles and types.
I saw several capsule coffee tables and thought how that shape would be perfect for someone with young children. I have my own harrowing accident memory with one of my children and a coffee table corner that still comes back to haunt me!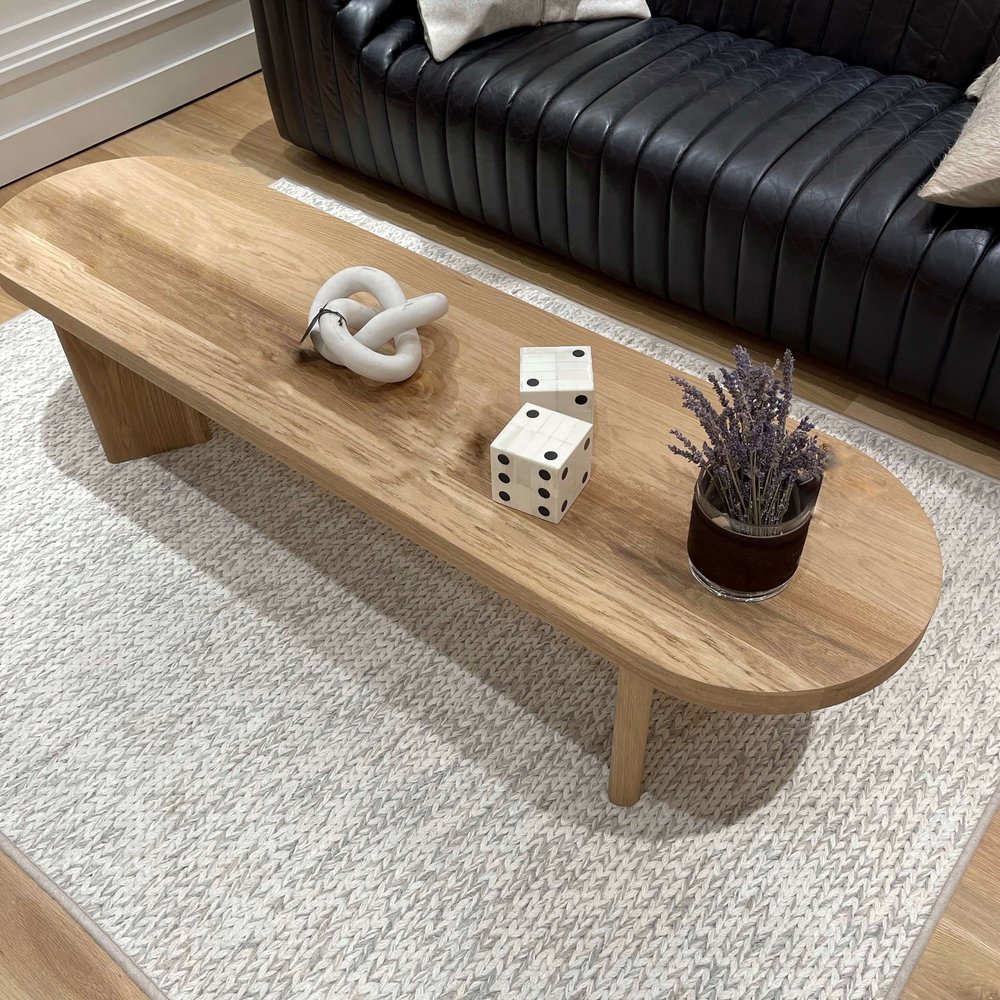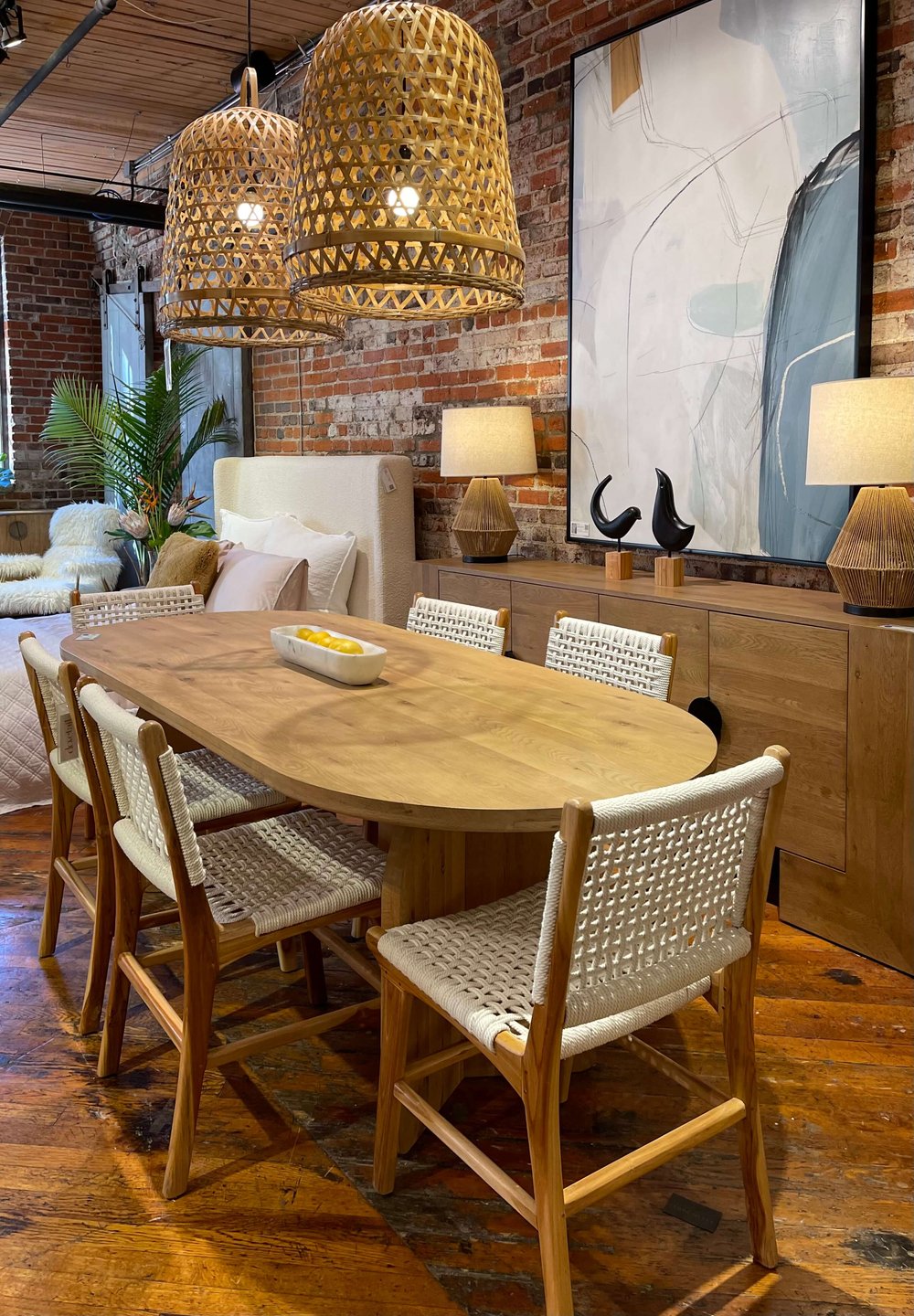 Love this more traditional look ottoman / bench at Mr. and Mrs. Howard for Sherrill Furniture in a capsule shape.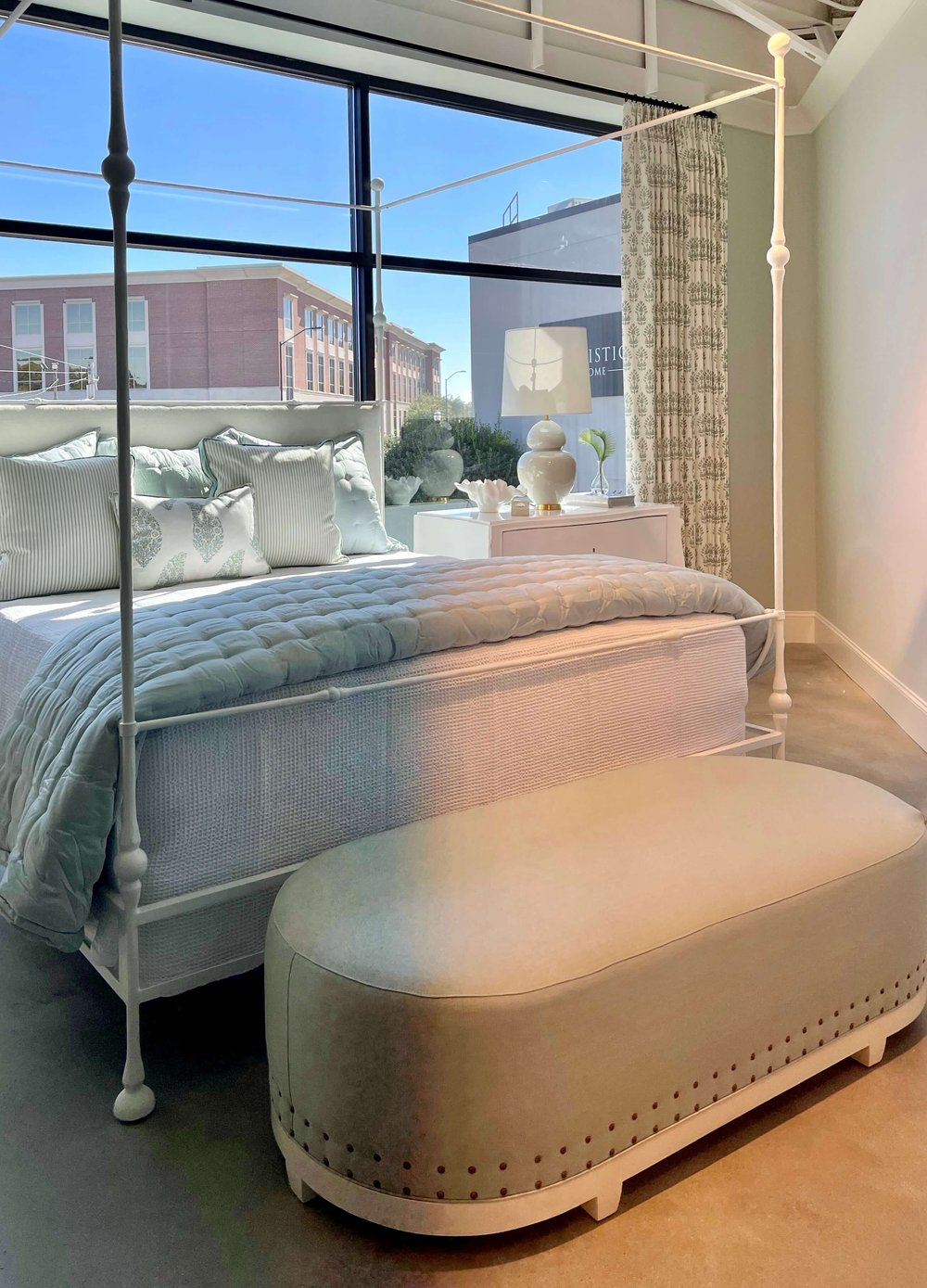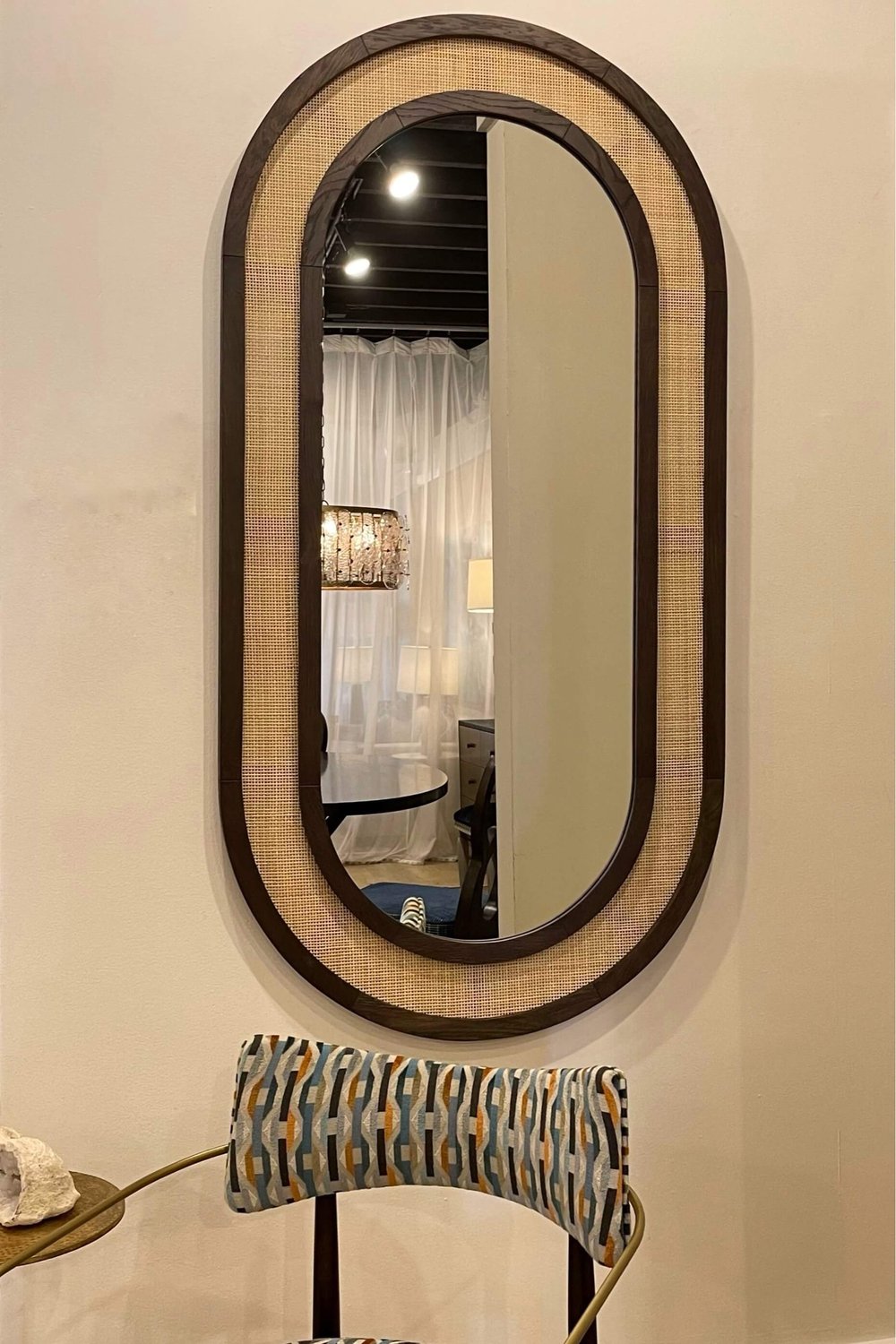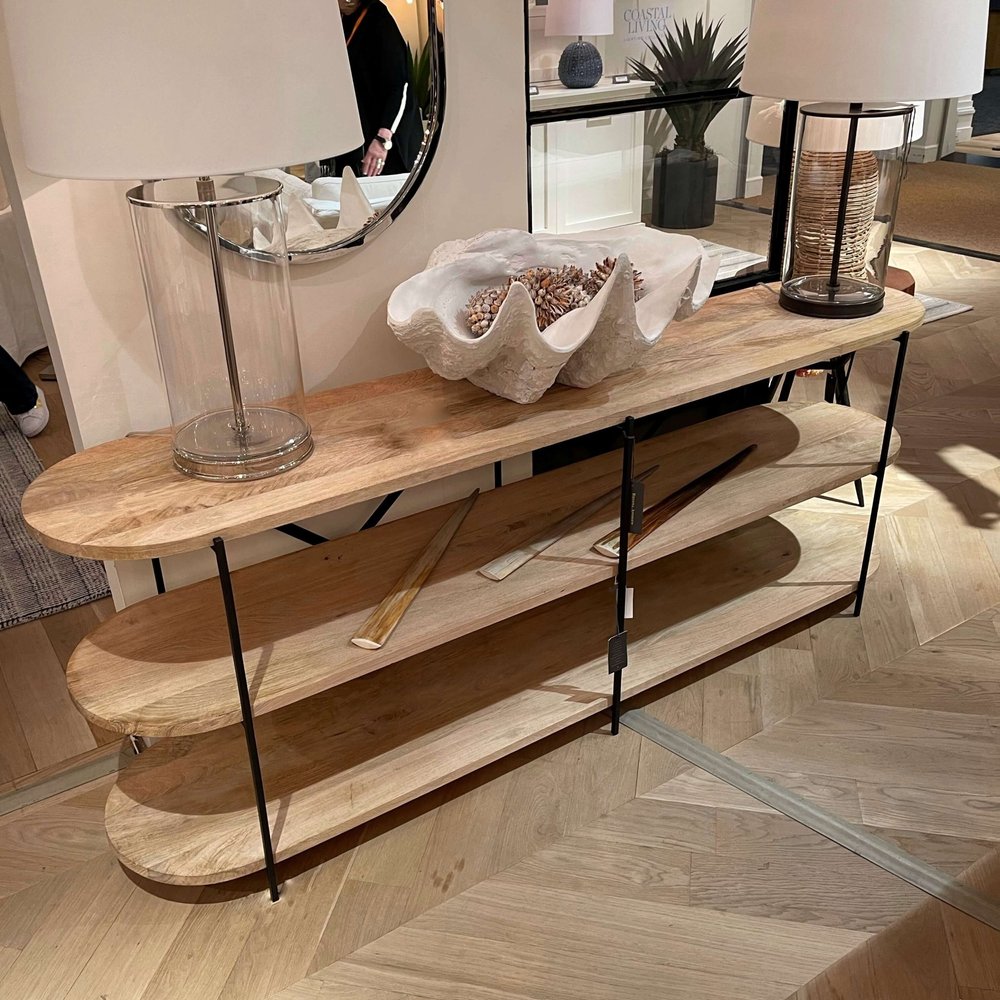 Busts and Face motifs still popular
I made note of this trend after my last trip to Dallas Market. These can be whimsical or classical in style. Either way, they add personality to a home.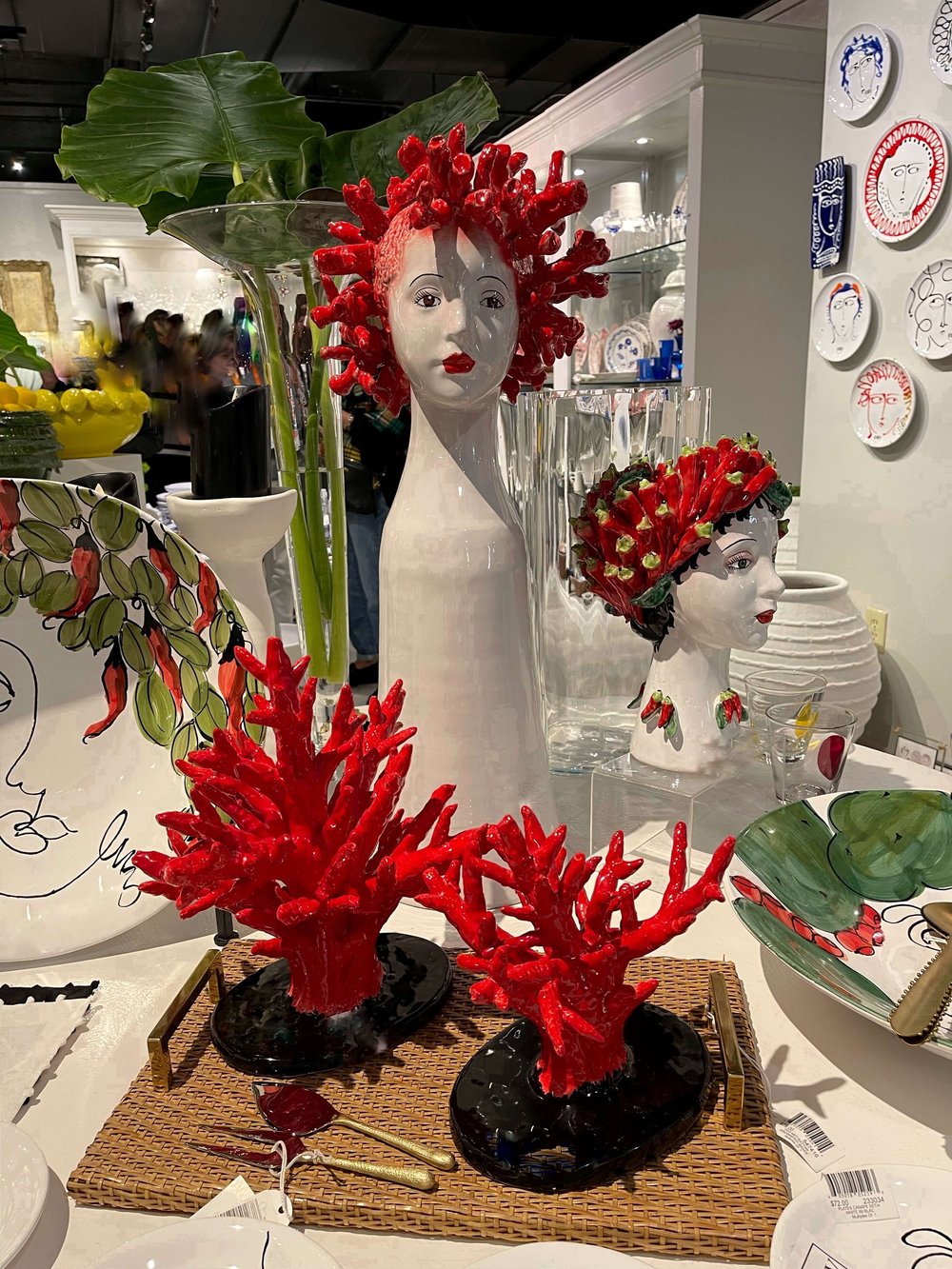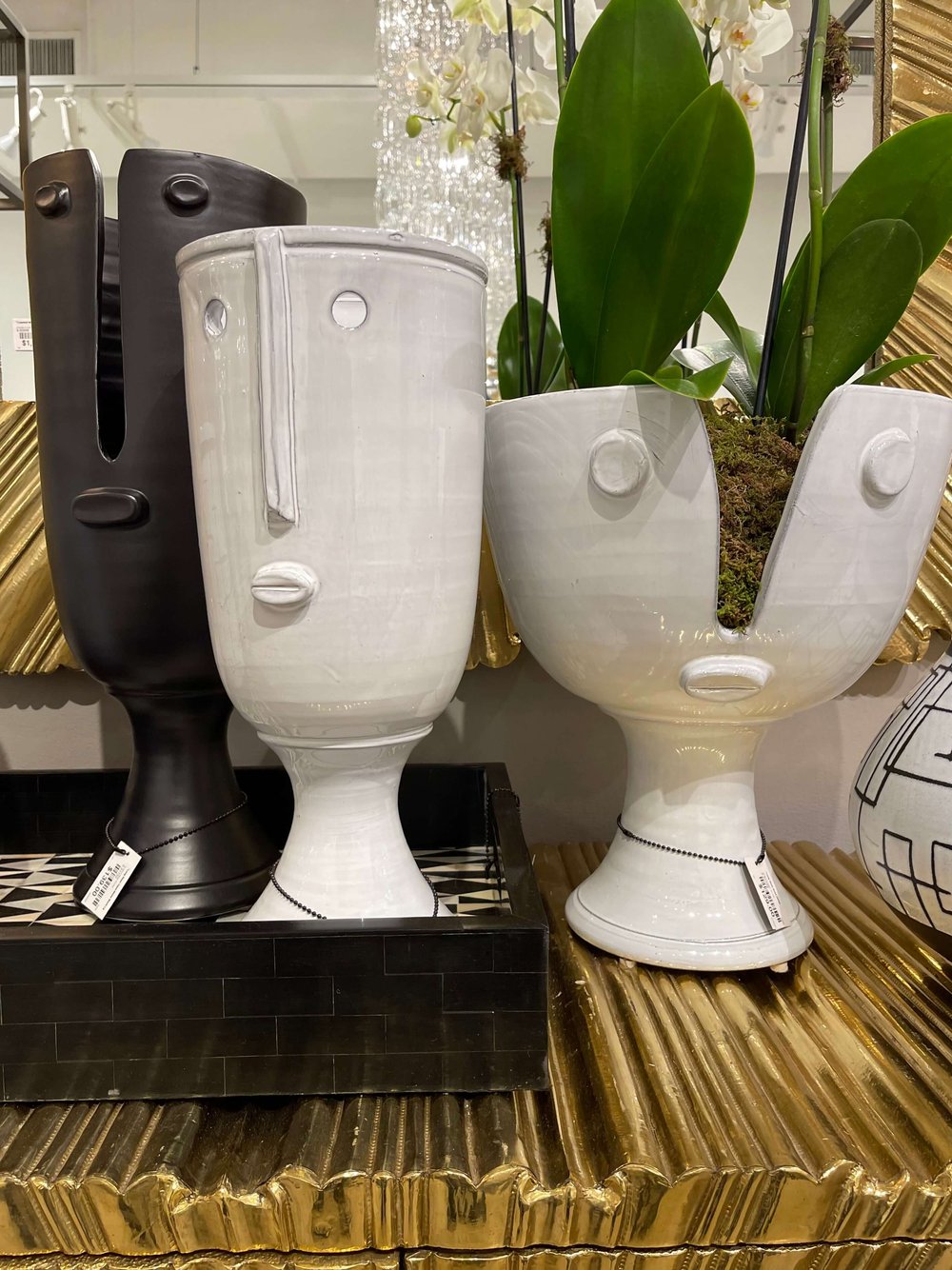 I saw several vintage busts in the Antique and Design Center at Highpoint Market. I love comparing what is shown there with what is coming out as new in the furniture showrooms. 🙂
Multiple or Bunching Coffee tables and Ottomans
I saw lots of instances of two or more coffee tables/ottomans in seating groups.
Not sure if that was just for display, but I like the concept. Many times, especially with sectionals, you have people that want a footstool and some that don't. I actually have a grouping of four square ottomans in my own home and love the versatility they provide.
It also helps fill up a room. There are limited selections of huge coffee tables and sometimes the room warrants it. Doing multiples can solve that dilemma.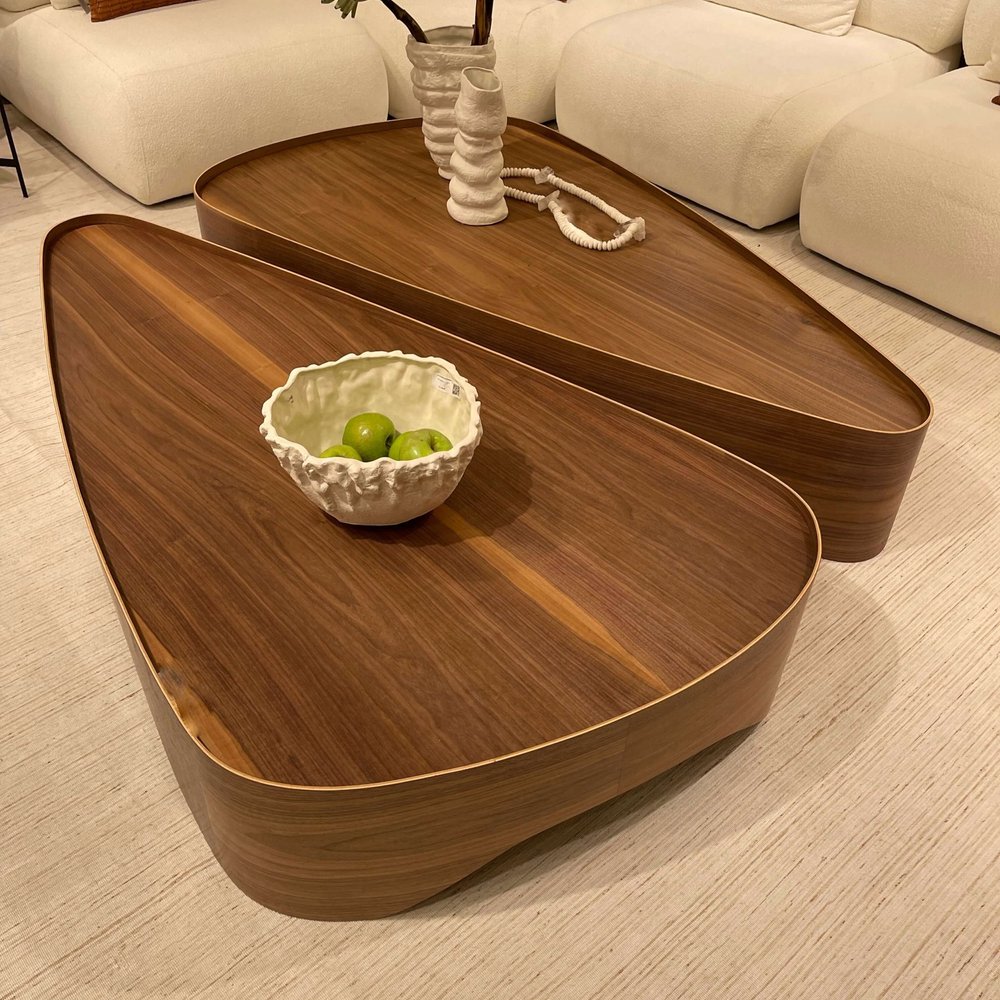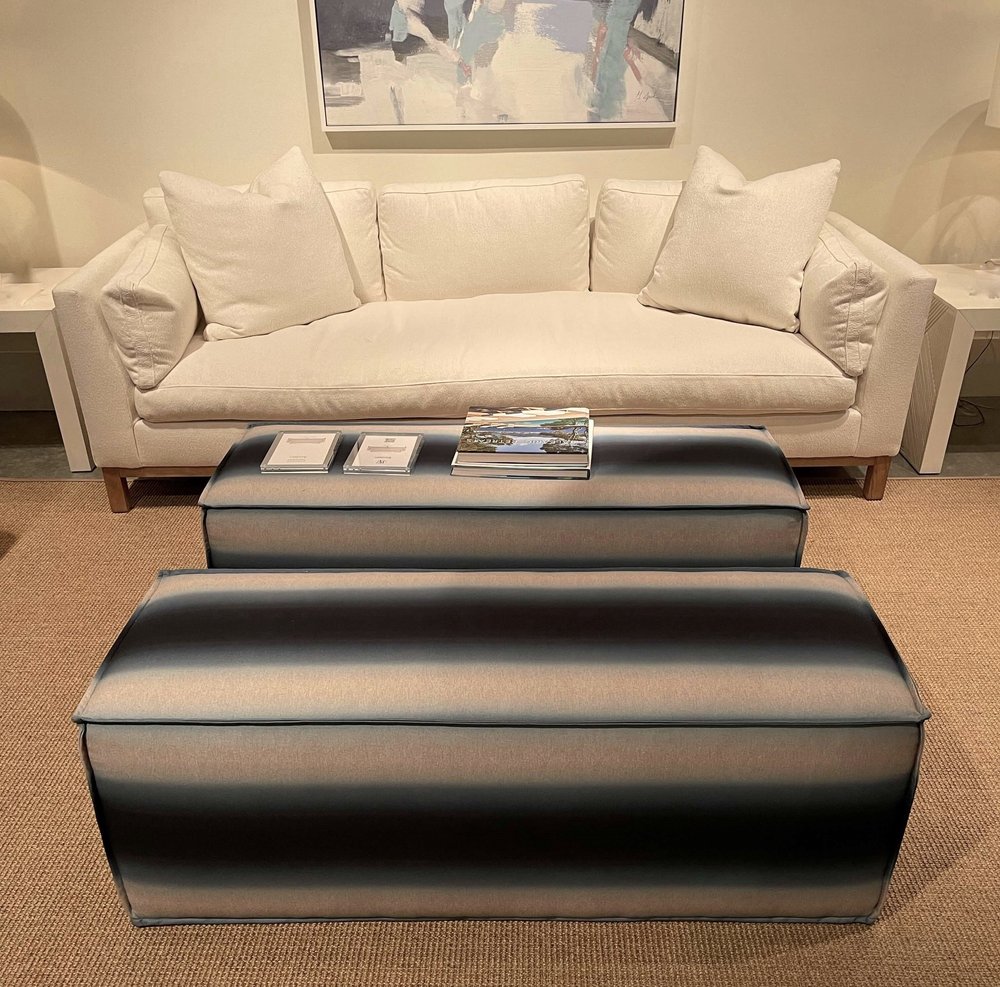 Multiple coffee tables or ottomans at the sofa can give you options and help you adapt to different needs.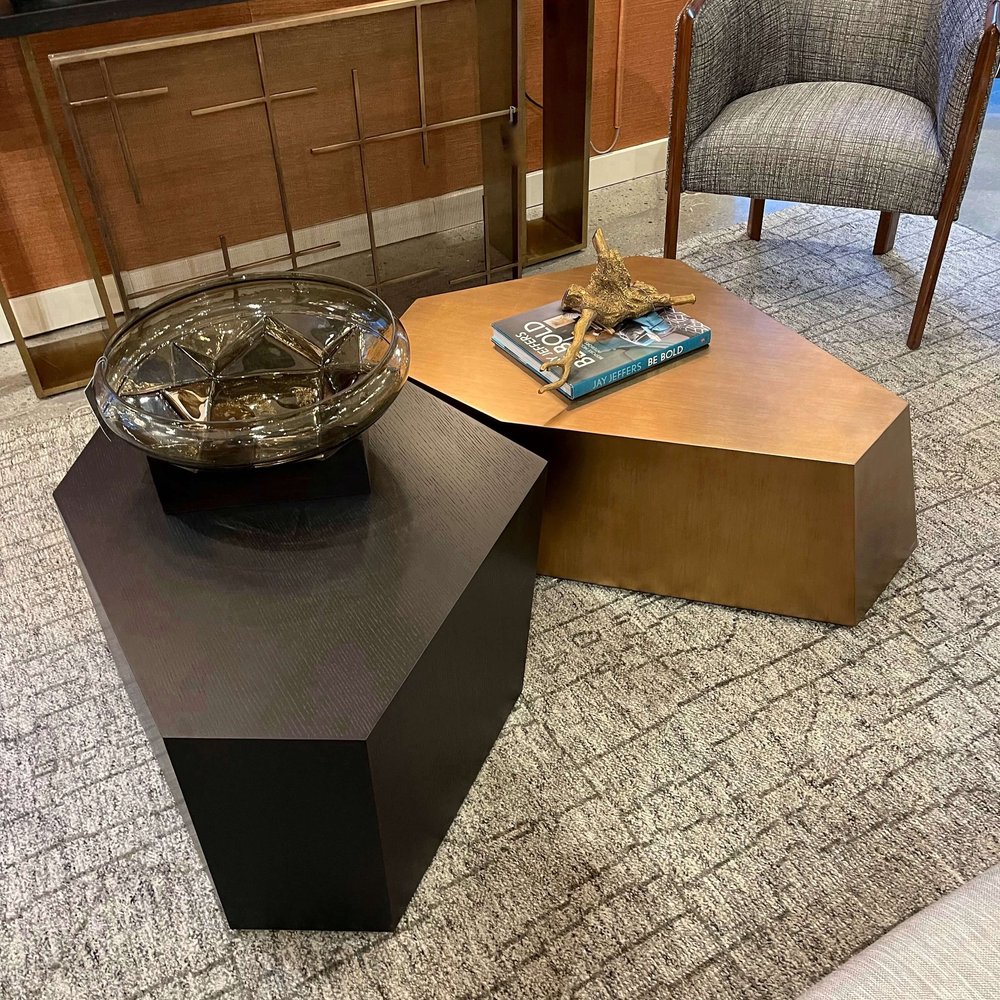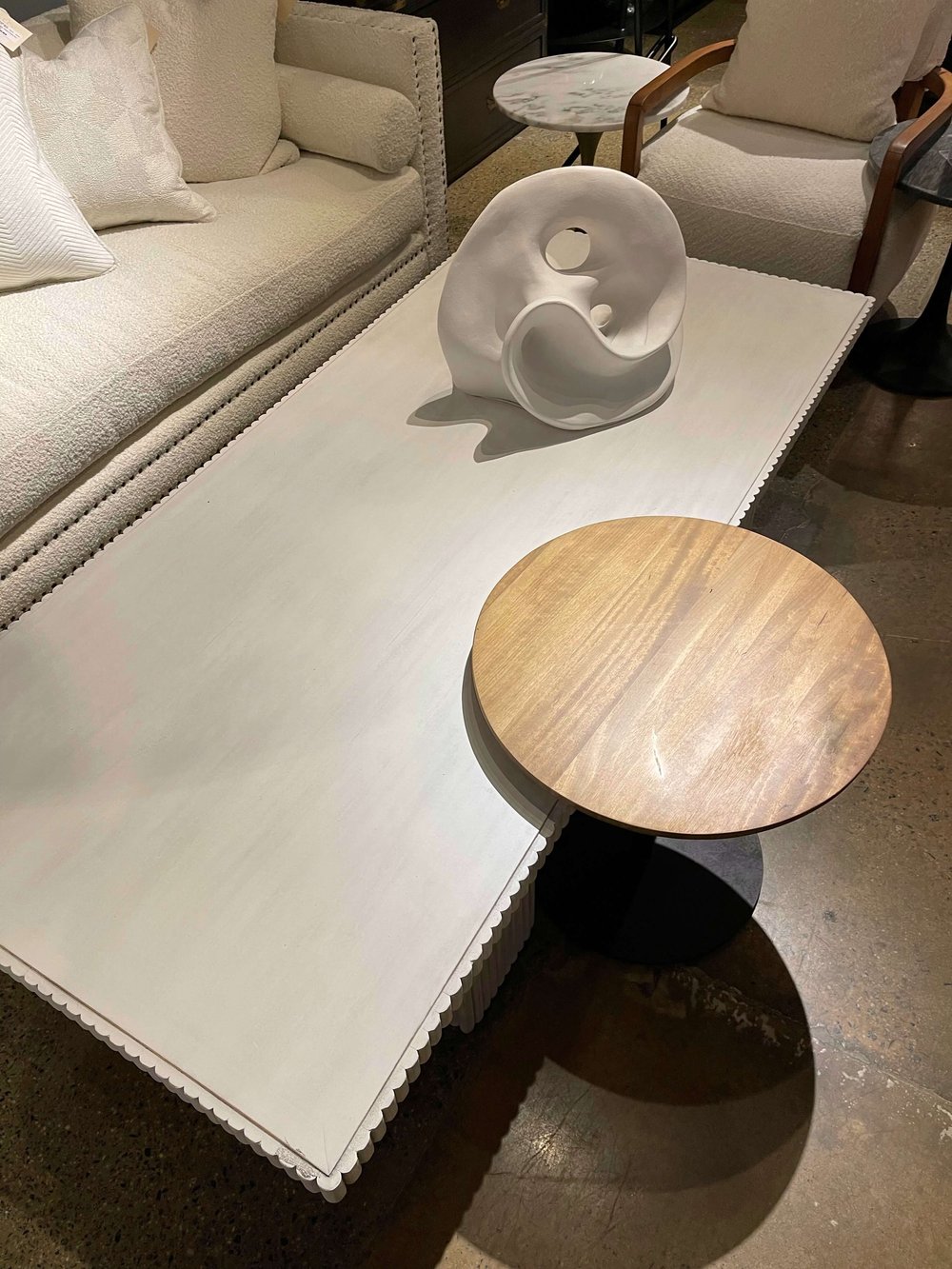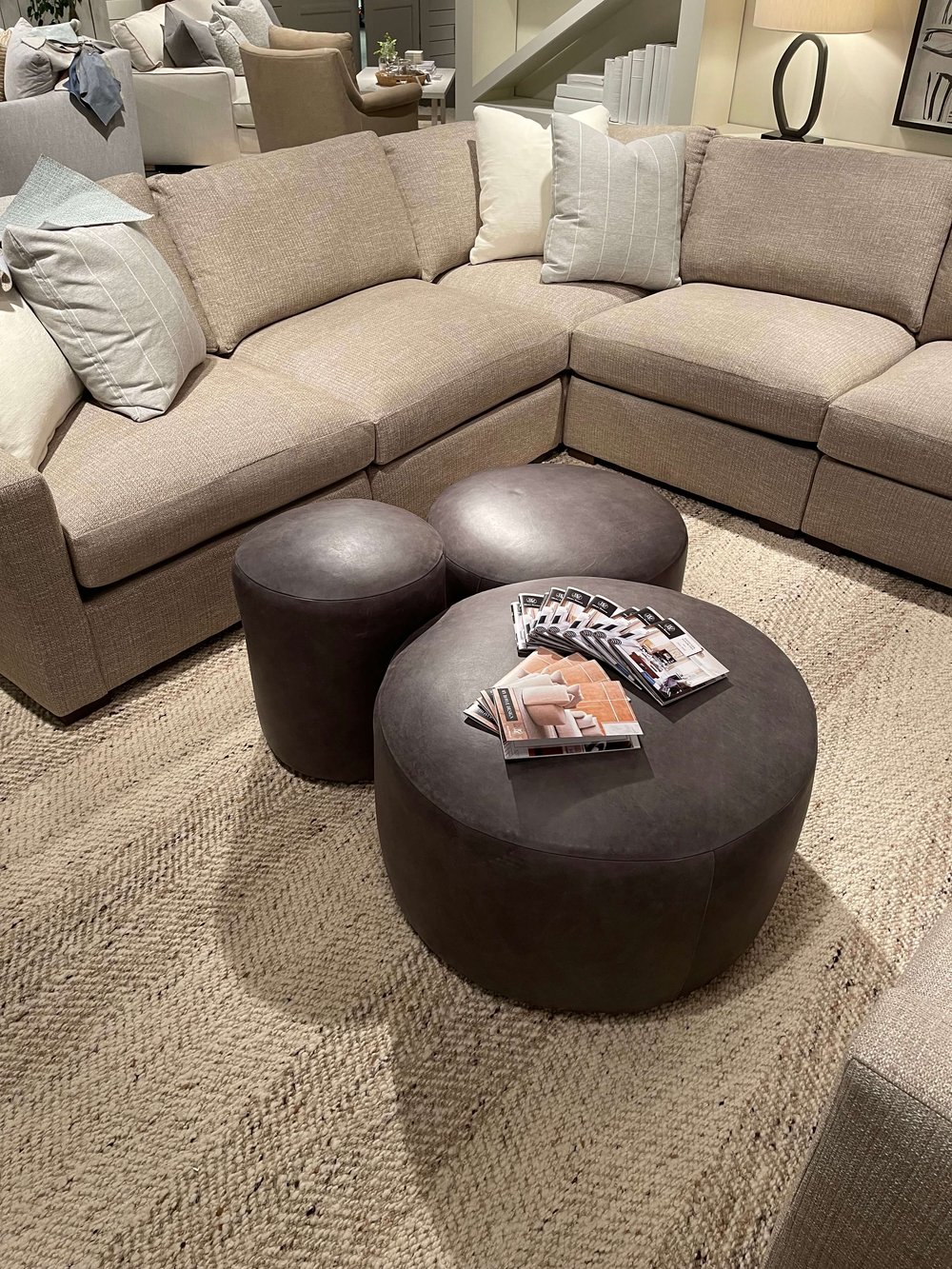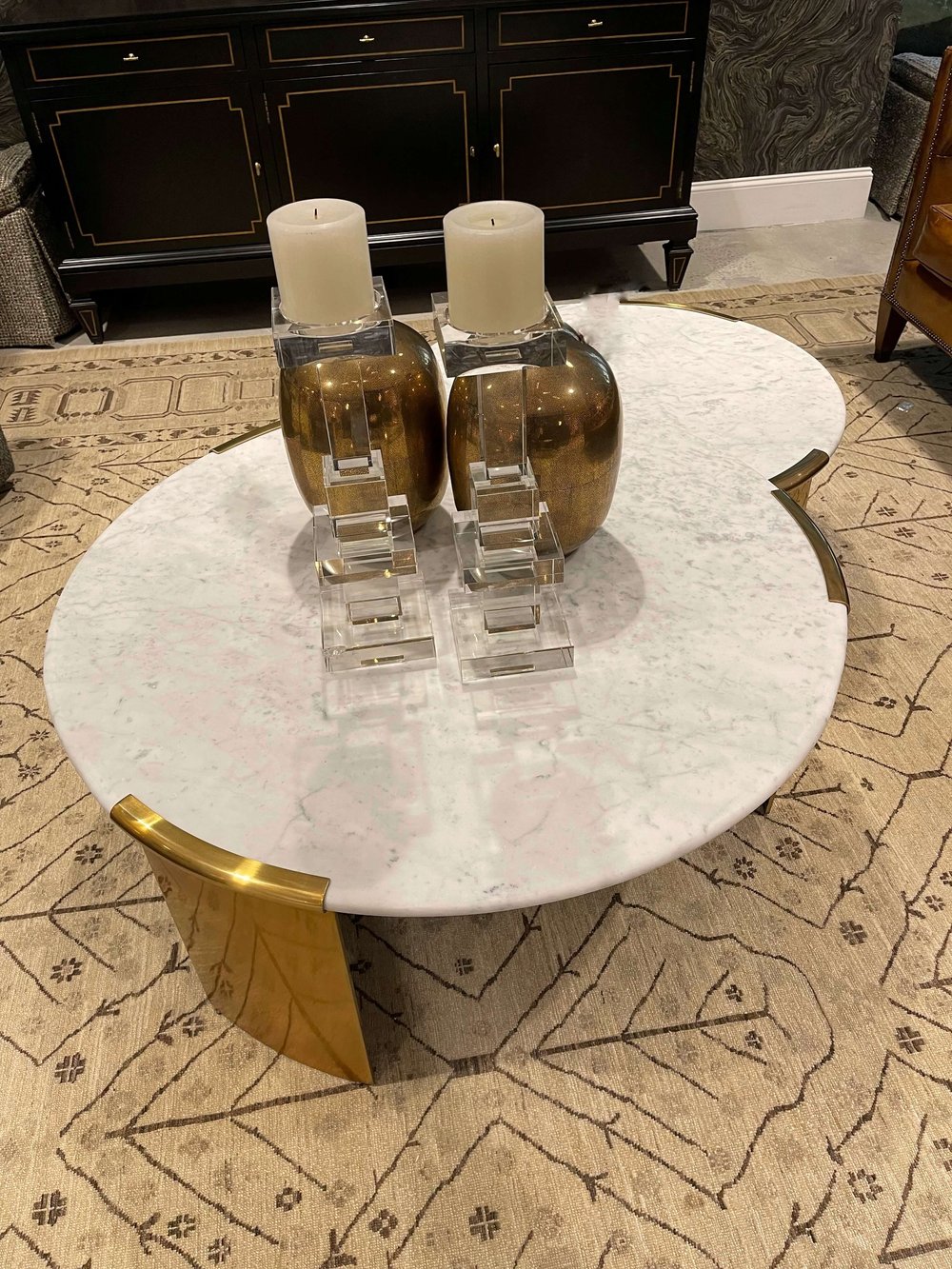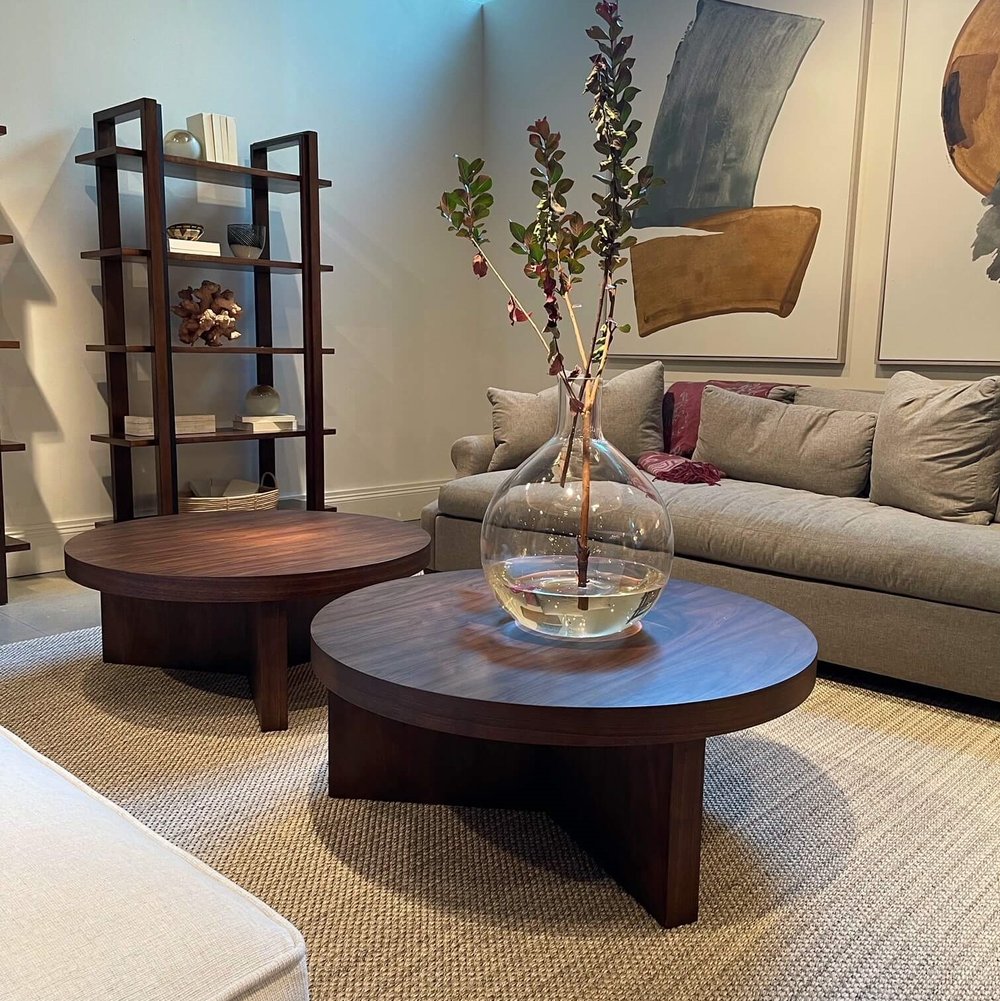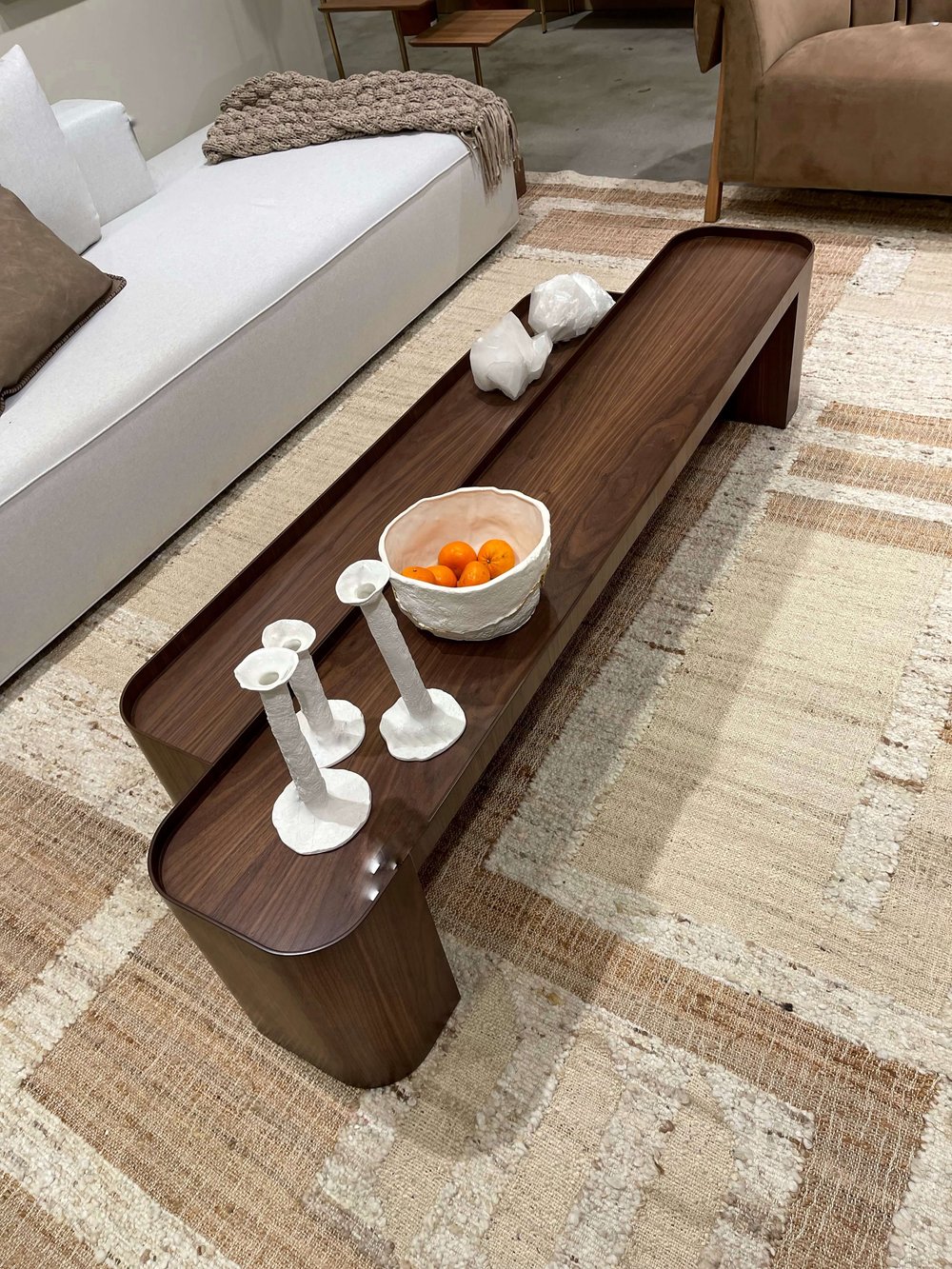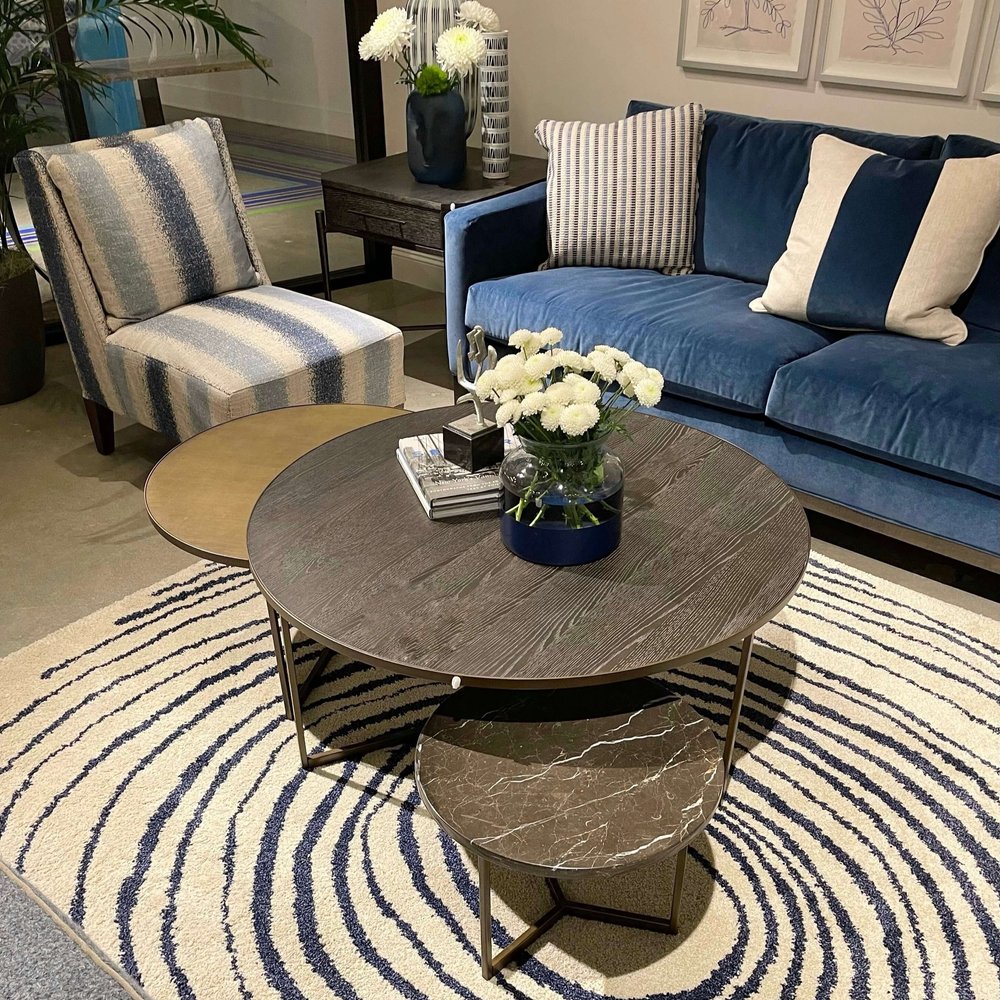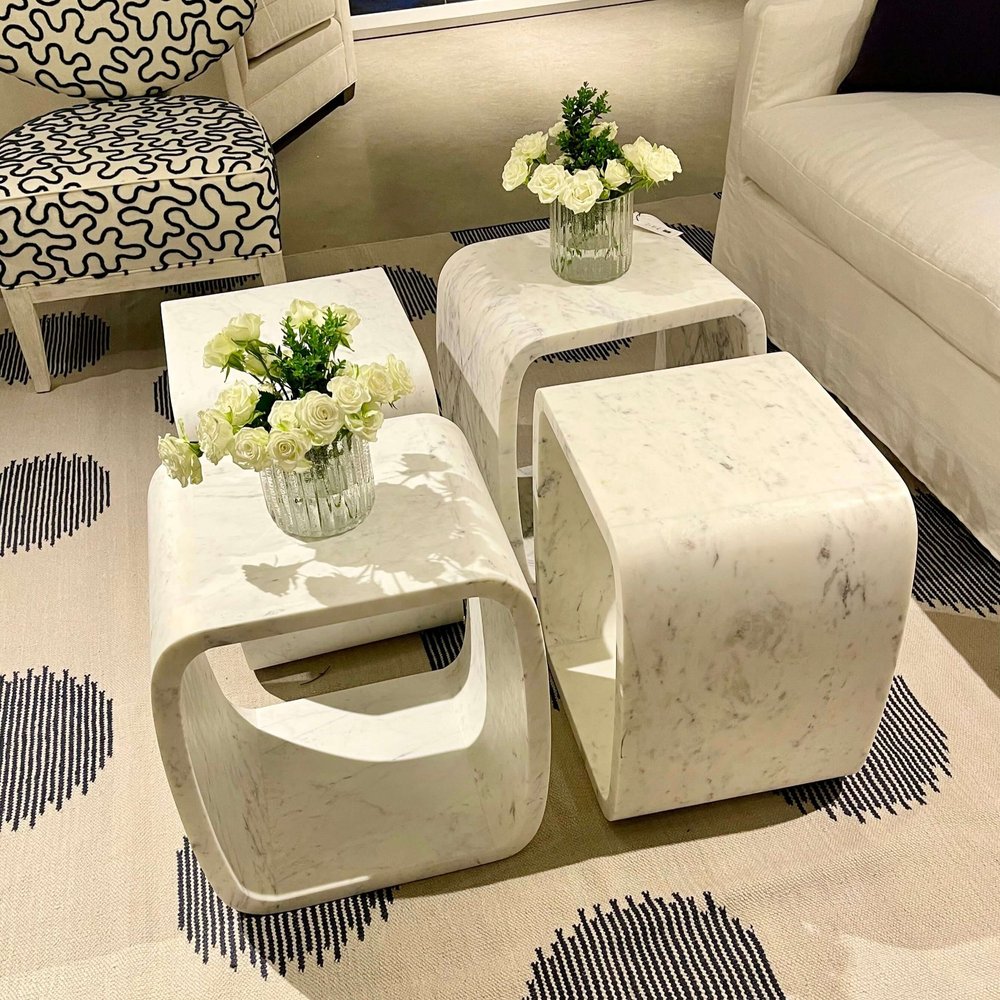 Burl Wood Furniture Seems To Be More Evident
Burl wood furniture pieces can really fit in anywhere with almost any type of style room. To me, they are rather like the "animal print" of casegoods furniture. There is always room for at least one. 🙂
I didn't get as many photos, but I did notice it more than I have before. I found a new showroom, Oliver Home Furnishings, that opened for business during 2020. They do burl wood in many of their wood furniture pieces in 3 different wood tones.
See my other top takeaways from Highpoint Market Fall 2022!
Instagram Q&A
I'll be doing my Instagram Q&A next Saturday morning between 9:00-12:00, 11/12/1022.
These sessions got so big and time consuming I had to limit it a bit for subscribers-only to my Instagram account. If you go to my profile on your phone, there is a "Subscribe" button. It's just $2.99 a month and you can unsubscribe whenever you want.
I'd love to have you subscribe but if you don't want to, no problem! I'll be publishing some of the questions and answers right here on my blog, on down the road.