Are you looking for table-setting ideas to create the perfect ambiance for the holidays? A subtle Christmas tablescape really helps to set the mood, so why not put a little effort into curating the perfect holiday setting? Simple colors and natural materials work together to create an elegant yet tasteful table setting that the whole family will enjoy. 
Here, we share gorgeous table-setting ideas and simple tips to recreate them in your home! 
Hints of red and white
The unique tablescape feels refined and elegant, while the red and white stripes bring the holiday spirit. An oversized board is perfect for curating a centerpiece that brings cheerfulness to the table. Plus, it can be used as an entertaining gourmet board to serve fine cheeses, deli meats, and dried fruits. Fill some rustic lanterns with cranberries for an effortless look that matches the color scheme.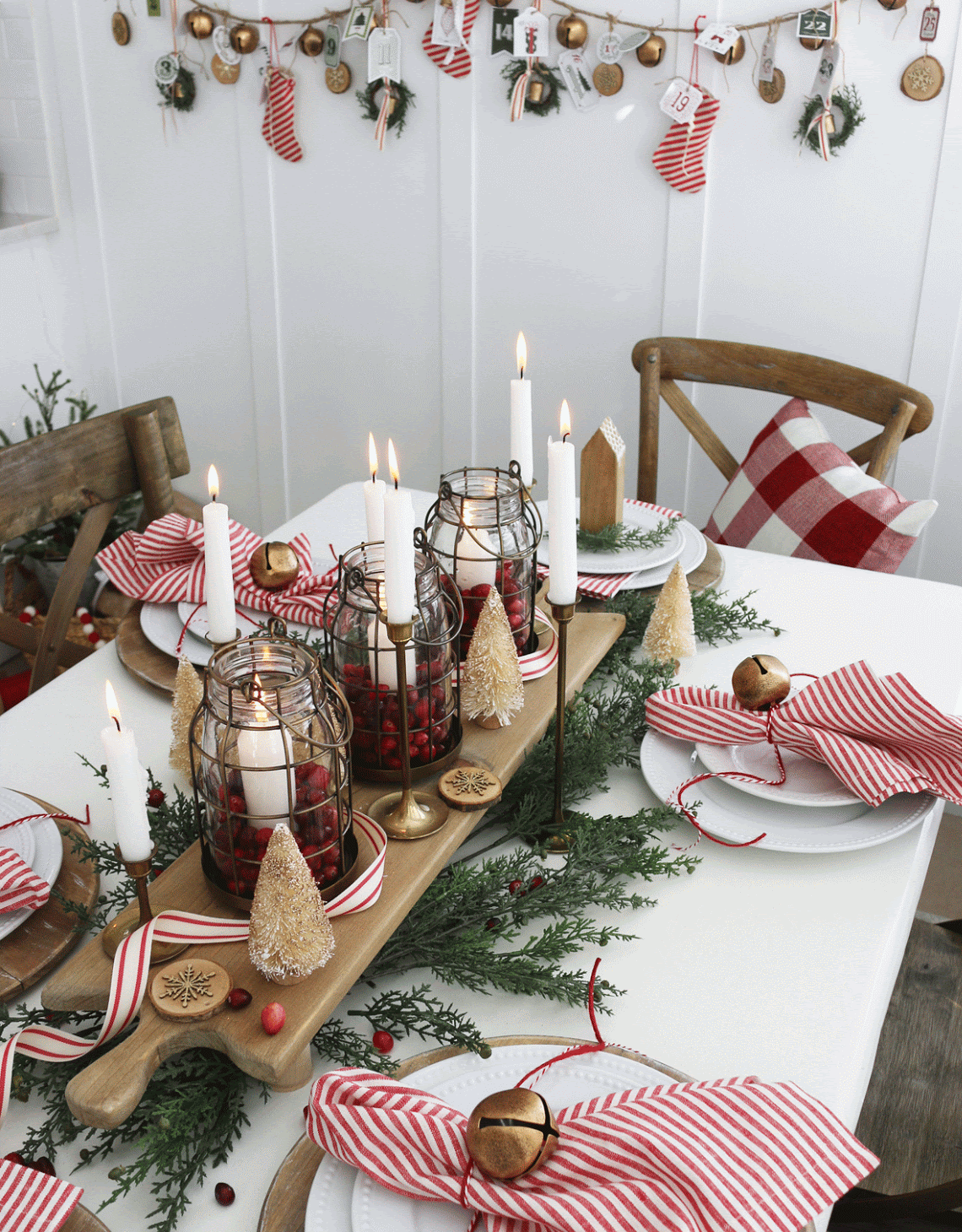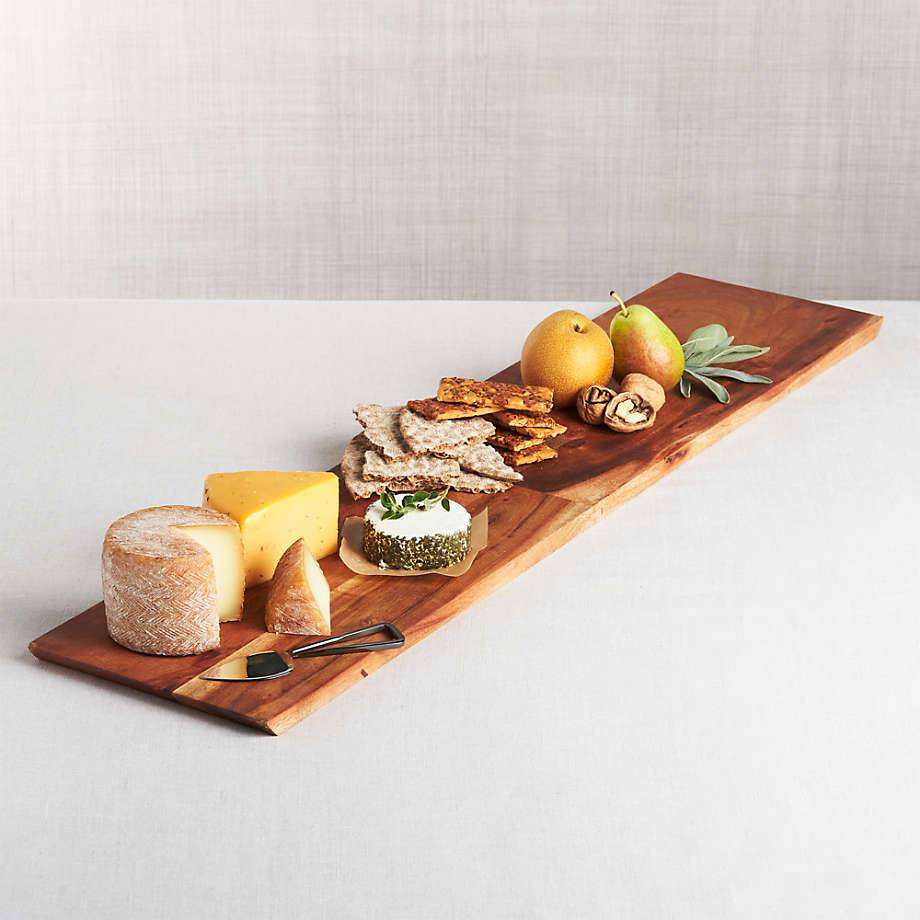 Nature-inspired Christmas tablescape
This sophisticated yet rustic table setting hints at winter and the holidays, feeling cozy and inviting. The woven placemats add natural texture, complementing the theme. Decorate your setting with pinecones to create an Instagram-worthy tablescape that amazes your entire family.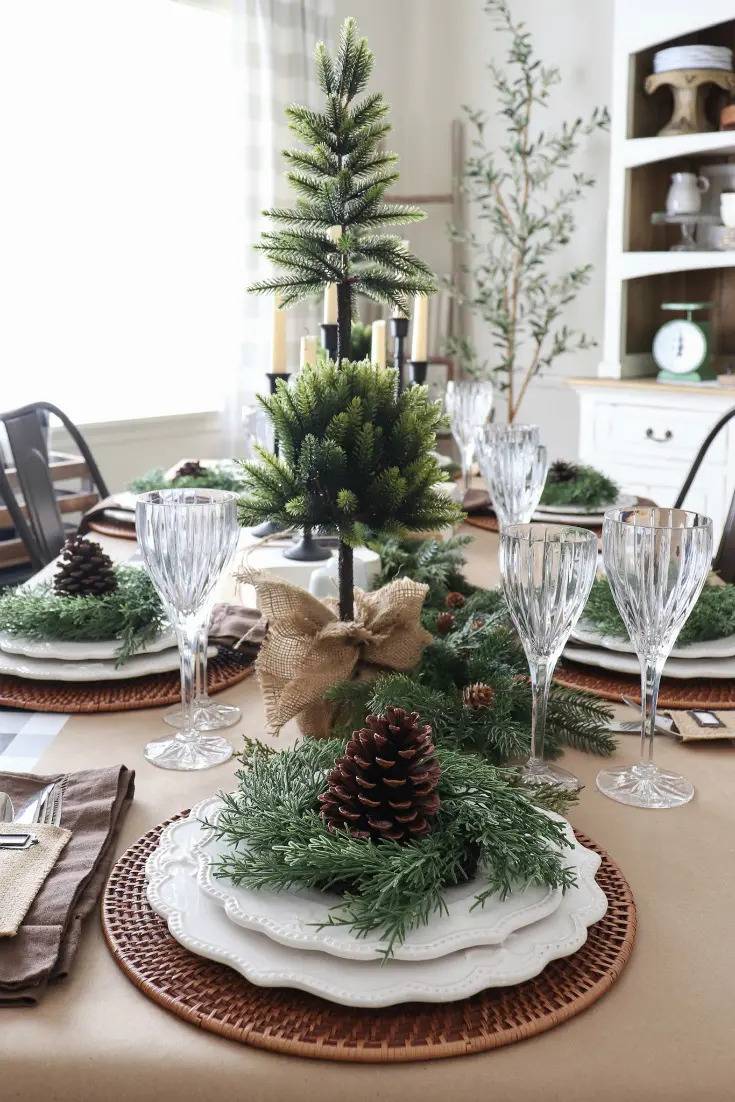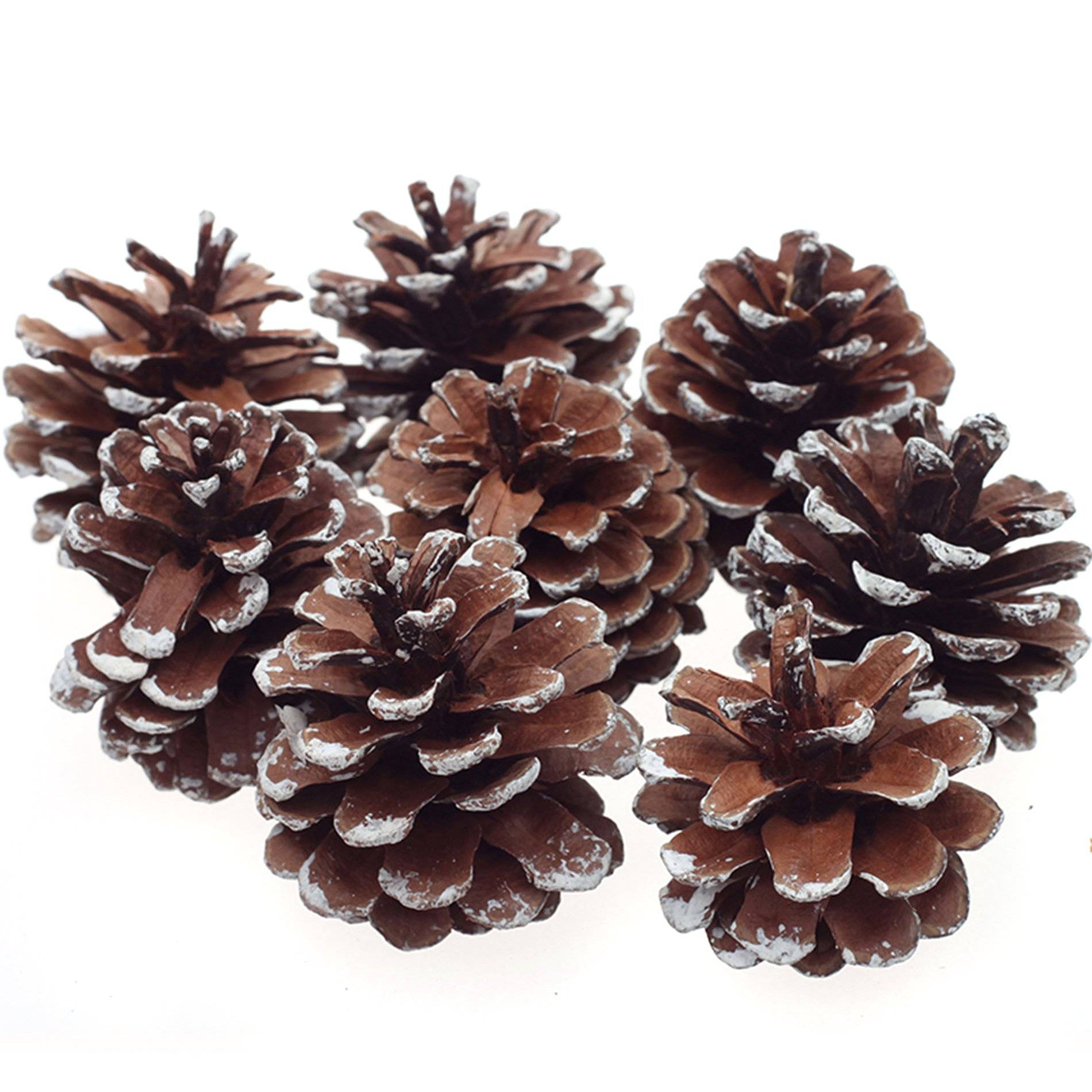 Rustic table setting
Your rustic dining table is the perfect base for a charming tablescape. A simple table runner made of textured materials such as jute or linen adds organic elements and helps create a tasteful and minimalist design. Layer artificial pinecone foliage to bring a winter feel to this carefully curated setting.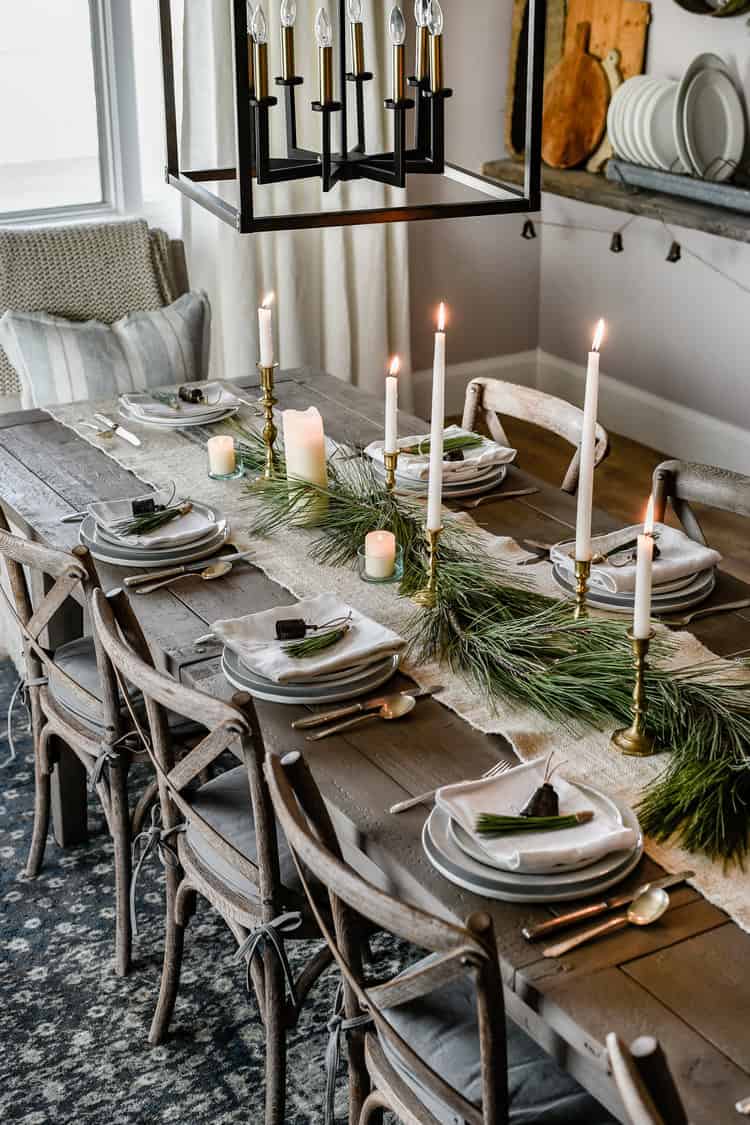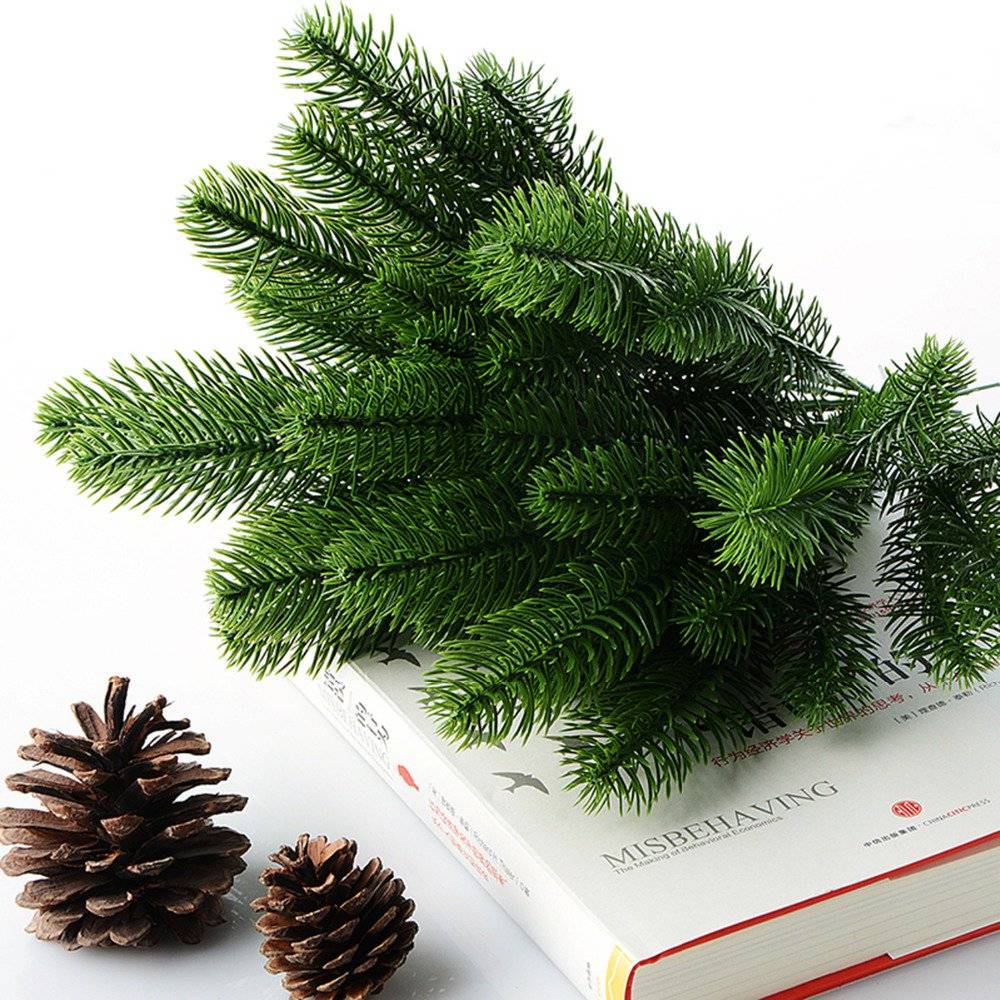 Elegance with golden details
An elegant color scheme consisting of white and gold is the perfect choice if you're looking for a subtle Christmas tablescape idea. The golden flatware adds a wow element to this table, immediately making it feel more festive. 
We love how they added fresh herb sprigs to create a simple DIY centerpiece. In addition to looking sophisticated, the fresh sage and rosemary will release a pleasant aroma and help set the mood. Add your fine glassware to mark this special moment with your family.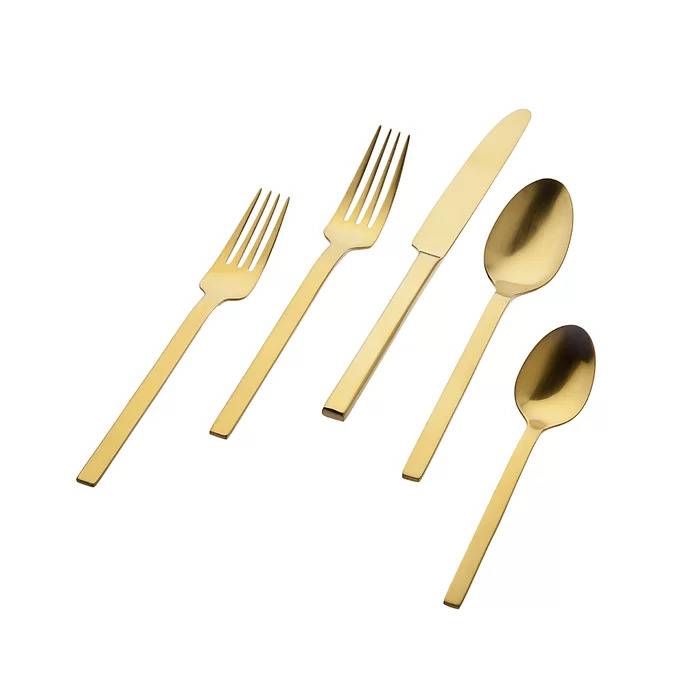 Romantic candlelit table setting
Candles are a versatile decor element that suits all the different seasons. These gorgeous golden candlesticks, complemented with tealight holders, set the mood while illuminating the space with a subtle glow. Don't forget to get a good set of candlesticks to add elegance to any occasion! 
We love that they placed the setting directly on the table. If you have an antique wooden table, you can ditch the tablecloth and let its unfinished beauty stand out.