Design expert Steven Silva waxes on design, automation, managing microclimates, and more.
So, you want to build a greenhouse? What are the key things to keep in mind when embarking on this endeavor?
We caught up with Steven Silva, an expert in greenhouse design and the Founder/CEO of the consulting firm SB SILVA LLC in Fresno, Calif., to answer some questions about where to start and what to consider in the process.
First, you need to establish what crop types will be grown in the greenhouse, Silva says. "Generally, high-value crops are grown in infrastructures like greenhouses because the cost of goods sold to produce the crops are higher when you have equipment and energy compared to field-grown or row crops," he adds.
Once the crop type is identified, it's time to decide on the greenhouse design. Height, width, and layout need to be considered, as well as whether it should be a gutter-connected greenhouse or a standalone greenhouse, Silva explains.
Geographic location is also a determining factor, especially because of natural light. Location has everything to do with choosing a greenhouse structure with the right angles and peak, Silva notes, and selecting the correct glazing with the proper diffusion.
"These are all things that are going to dictate the amount of light transmission and the amount of R-value (the measure of resistance to heat flow) that you're going to get inside the greenhouse," Silva says. "If a crop requires a lot of light, you'll need a structure that's taller and has glazing that transmits more light. You won't need as much supplemental lighting."
For instance, the structure and glazing of a greenhouse located in the Northern latitude should be compatible with lower light levels, Silva adds.
Favored Structures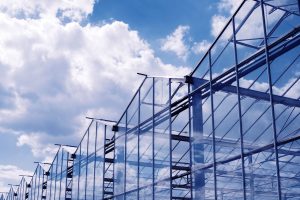 Silva says high gable-style structures are one of the most popular designs, especially in California and Central America. They have 40- to 50-wide spans with a tall gable roof.
"This structure caters more toward crops that are taller or require more of a buffer for the climate because that big, tall gable allows the heat to build up above all the equipment, and that's where there will be roof vents to evacuate the heat," he says, noting that gable-style structures also have favorable wind and snow load.
Another popular structure is what Silva calls the "Dutch structure," which is mostly found in the Northern latitude. These are Venlo-style greenhouses that are tall with a short gable but still gutter-connected. They feature multiple peaks between partitions.
Don't Forget About Automation
The greenhouse design should be conducive to automation, whether it's now or in the future. While automation can be expensive, it adds up to efficiency, Silva stresses. "Automation can help you lower your cost of goods sold, and that's what everyone is ultimately chasing," he says. "It's important to design a greenhouse for automation on the front end. It's difficult to add things like conveyor systems after the fact unless the greenhouse has enough space."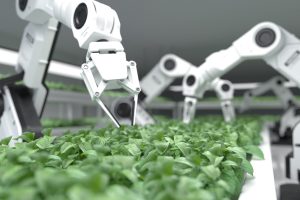 If a grower's goal is efficiency, then the grower should plan for the proper utilities on the front end, such as temperature and humidity control and lighting. "Those are the things you want to build in the infrastructure," Silva says.
Many of Silva's designs feature automated irrigation, especially a fertigation system. "It aids in the uniformity of the delivery of the fertilizer," he states. "If you're uniform in fertilization, lighting, and temperature, you're going to have a uniform harvest."
Greenhouse designs are like living and breathing entities, Silva says. "It's all about planning for that expansion," he adds. "Even if you can only afford 10,000 square feet, I still like to design for the max potential of the site so I'm being mindful of efficiency at the onset."
Silva notes that growers should seek energy rebates from utility companies on big-ticket items like cooling and heating systems and lighting to make automation more affordable.
Managing the Microclimate
Silva says the design is crucial to achieving the ideal microclimate in a greenhouse, along with proper equipment selection. "The key is having accurate controls with quality sensors," he adds. "It's important to know you're reading things accurately."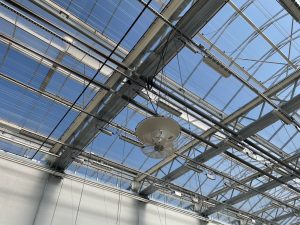 Silva says he designs a greenhouse to have enough horsepower for the equipment it must operate. He doesn't overbuild or underbuild.
"I design everything for peak performance. I want to have enough throttle for all the things there are to control, including cooling, heating, humidity, and lighting," he adds. "If I have enough throttle for those, I know I can maintain a uniform climate all year, which is the name of the game in greenhouses."
When troubleshooting a structure, Silva says he'll use sensors to discover any variations in the microclimate, which can usually be rectified through air circulation solutions like horizontal or vertical airflow fans and deploying high-pressure fogging systems.
A Low-Maintenance Greenhouse
A purpose-built greenhouse is likely one that won't require a truckload of maintenance. The key to achieving a low-maintenance greenhouse is planning and budget, Silva says. "It's about designing around your goals. If I have my gutter set high enough, I can pull in more light, which means I won't need as much supplemental light, and I'll have more room for equipment," Silva says, citing an example of planning.
A low-maintenance greenhouse is also one that is mindfully planned around employees. "Many of the greenhouses I design feature condensation control to keep the greenhouse completely dry, which is great because there aren't going to be problems with algae growing on the ground or tripping hazards," Silva adds.
A greenhouse, perhaps, is only as good as its people, which is why Silva is big on designing purpose-built low-maintenance facilities to keep employees content. Because if your employees aren't happy, your business will likely suffer.
"If you can design your greenhouse around your people, you're going to have a more productive greenhouse per square foot," Silva stresses.
So, if you want to build a greenhouse, it's about several things. But don't forget your people and how important they are to the equation.
Latest posts by MeisterMedia
(see all)